The Next Level of Planning Processes
How SAP Integrated Business Planning Improves Logistics Planning
When adopting new technology to support an existing business process, companies almost always face the same challenge: Business users typically have a very good idea about what they want to change and what new software can do, but worry about the learning curve or inefficiencies related to a big implementation.

For core planning decisions, many large organizations, counting on leveraging economies of scale, may be running business processes that are shaped on the features (or gaps) of their current software. Even now, many major, global companies run their sales and operations processes on spreadsheets that require an enormous amount of manual synchronization among stakeholders and limit the time that could be devoted to work what-if simulations and drive the business using
uniform financial and operational metrics.

With SAP Integrated Business Planning — the nextgeneration SAP HANA-based planning application that provides functionality for translating real-time customer demand changes into operational plans for logistics, manufacturing, and procurement — organizations can implement a solution that will provide immediate value without fear of long implementation times or inefficient, manual processes.
Improved Ease of Use with SAP Integrated Business Planning
SAP Integrated Business Planning extends the SAP Supply Chain Management offering with the coverage of business processes such as sales and operations planning, inventory optimization, demand sensing, and response management, all within the same platform.

SAP improved integration with Microsoft Excel and provided additional SAP Fiori user interface (UI) components, making user adoption a snap. This does not mean that the solution is limited on functionality; with the in-memory computing of SAP HANA enabling near-real-time aggregations and disaggregations, SAP Integrated Business Planning can provide immediate value without the complexity and timeline of a typical big-bang implementation.

This means that the solution can help companies redesign their planning processes in a flexible, centralized way, limiting the impact on IT and putting power in the hands of the business.
Overcoming 3 Main Implementation Challenges
At Bizbrain, we have worked with several companies on SAP Integrated Business Planning projects, and have found that most challenges involve three main areas.
First, there is a learning curve for business users to incorporate business processes into any new software or functionality, and this is true of SAP Integrated Business Planning. The important point is for companies to approach the implementation with knowledgeable stakeholders from both business and IT who can drive the business requirements, making the adoption smoother and more successful.

While project methodologies like agile delivery are helpful, they are not enough to ensure a successful implementation; IT cannot do the implementation alone, and the business must be fully devoted to improving their planning processes in line with the implementation.
Next is the issue of data quality and master data governance. The only real way to mitigate the risk of data quality is to maintain a proactive approach and focus on data from the beginning. Without good data going into the system, you will spend too much time on corrective actions and introduce risk into the end of the project life cycle. This leads to the final challenge:
Integration and user acceptance testing. The issues that come up during testing amplify those related to data quality and user buy-in; bad data will generate mistrust and frustration among stakeholders, not to mention increase the probability of higher costs and potential delays once testing begins.
While these challenges present risks to businesses, the good news is that they can be addressed — and then
produce immediate results for everyone from the project members all the way up to C-level executives.

Authors: Luca Massasso and Krishna Mamidipaka, Bizbrain Technologies' Co-founders in collaboration with SAPInsider.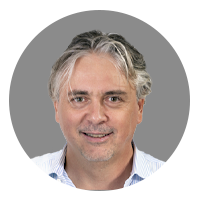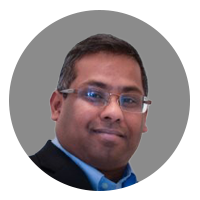 Similar Blogs

The Future of Business Planning is Here: Introducing SAP Integrated Business Planning (SAP IBP)
Are you tired of using outdated and disconnected systems for business planning? Are you ready to take your business to the next level...
Read more
Subscribe to Our Mailing List!