Benefits
Utilize Network Generated Intelligence to Gain Full Supply Chain Visibility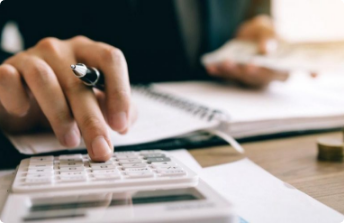 Reduced cost to improve margins
Improve process efficiency and working capital inventory by reducing collaboration time and operating expenses.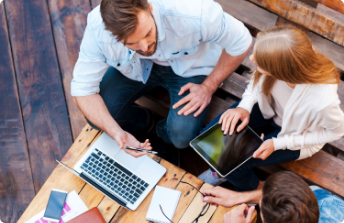 Enhanced collaboration
Increase automation to cut down manual touchpoints between buyers and suppliers and collaborate in real-time.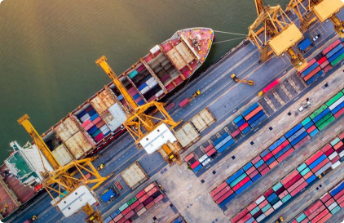 End-to-end visibility
Foresee disruptions and respond to changes in supply or demand while monitoring parameters across your network.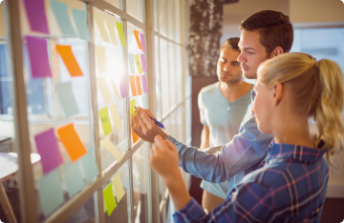 Exception management
Manage processes by exception to bolster risk management and optimize your supply capacity utilization.
Forecast, Visibility, and Commit
Create a robust, single, and uniform supply plan constrained by inputs collated and conciliated from the extended supply chain partners.
Direct Materials PO Collaboration
Enable more seamless execution between trading partners and attain a real-time and a synchronized collaboration on POs by exchanging information regarding purchasing. You can manage POs and PO items with rule-based approvals, combine multiple POs to one shipment, and create invoices based on shipment.
Multi-tier Collaboration
Collaborate with suppliers to ship components to contract manufacturers enabling visibility of outstanding orders and shipments. Share real-time updates to improve transaction efficiency and minimize lag in the supply chain.
Scheduling Agreement Release Collaboration
Work on a predefined agreement based on which you may procure materials on defined dates for a certain period.
Subcontracting Order Collaboration
Leverage financial benefits and competitive advantage outsourcing certain production tasks to a contract or third-party manufacturer and develop a strategic focus on your core capabilities.
Consignment Inventory Collaboration
Provide buyers and suppliers with end-to-end inventory visibility to improve reconciliation time and service levels and reduce replenishment lead times and stock-outs.
Improved Quality Collaboration
Extend quality management processes and policies to include your entire extended supply chain. Additionally, receive notifications on defects and deviations, have visibility into quality issues and promote compliance.
Supplier Managed Inventory
Reduce data entry errors, improve service quality, and optimize the timing of order generation in line with predefined parameters by inviting your suppliers to maintain an agreed inventory based on common intelligence.
Company Expertise
Bizbrain has built and shared with the SAP Business Networf for Supply Chain ecosystem, a truly integrated business scenario that ties together planning, collaborating, and execution with SAP Integrated Busines Planning (IBP), SAP Business Network for Supply Chain and SAP S/4HANA. This helps large global consumer goods firms to realize subcontract manufacturing. Bizbrain has been involved with SAP Business Network for Supply Chain long before the solution was called by its current name. Our team has been an integral part of the development of SAP Supply Network Collaboration, hence sharing the same DNA.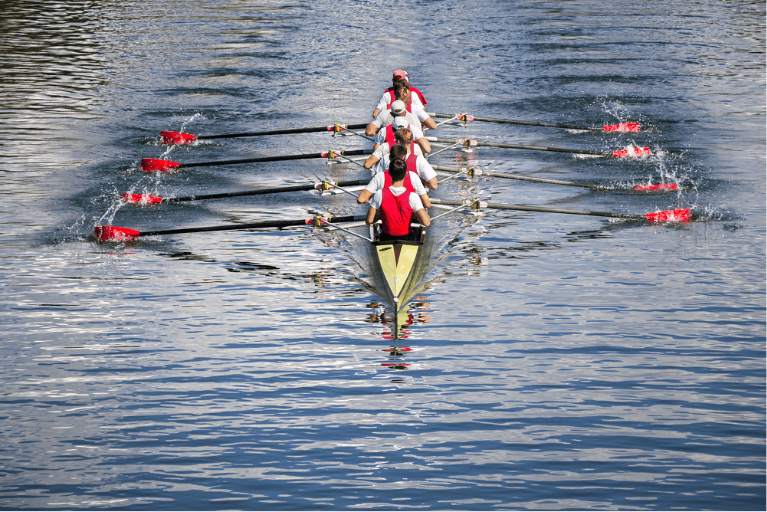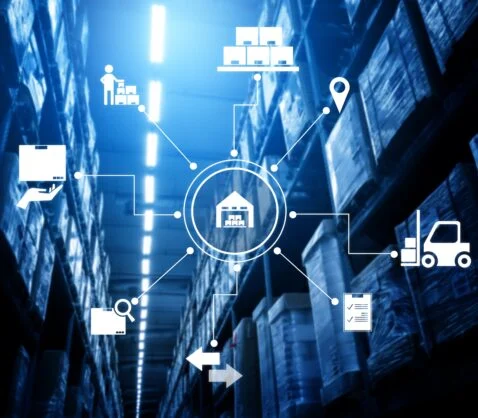 Vendor Managed Inventory with SAP Ariba Supply Chain Collaboration
Leverage Bizbrain Technologies and apsolut's extensive experience in SAP ARIBA Supply Chain Collaboration capability. Bolster collaboration between buyers and suppliers by sharing demand information and required inventory norms based on which the volume of replenishment can be decided by the supplier.
Watch Now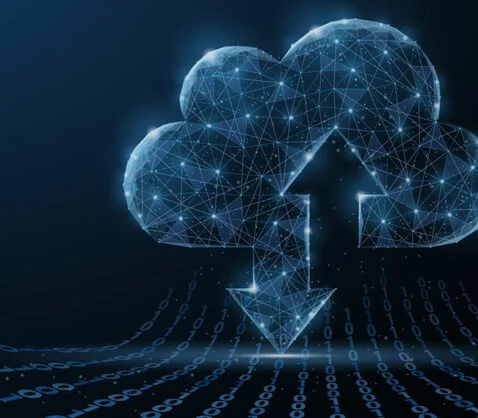 Demystifying how buyers collaborate with suppliers
Benefit from insightful live integrated solution demo and discover how Bizbrain Techonologies help SAP IBP customers to support forecast commitment and enhance contract manufacturing scenarios.
Watch Now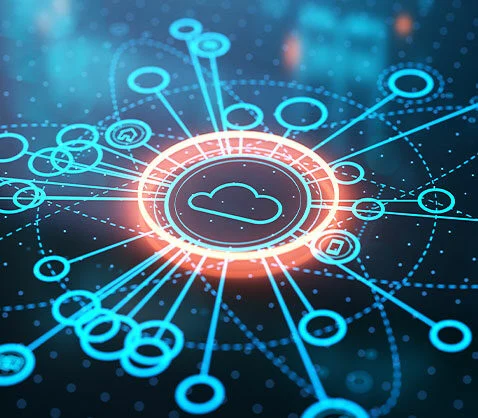 End-to-end collaborative planning with your suppliers for a robust and resilient supply chain plan
Bizbrain Technologies and apsolut are happy to announce a partnership to work with and help organizations realize successful implementations and adoptions around SAP IBP and Ariba by leveraging the benefits of our joined experiences and lessons learned from our track record of successful customer engagements.
Watch now
Papers, Case Studies and Brochures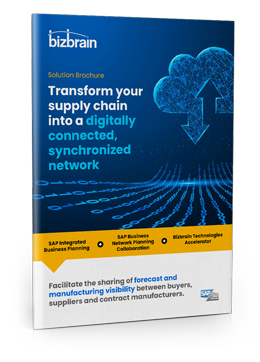 Transform your supply chain into a digitally connected, synchronized network
Discover how Bizbrain Technologies help SAP IBP customers to support forecast commitment and to enhance contract manufacturing scenarios-
Download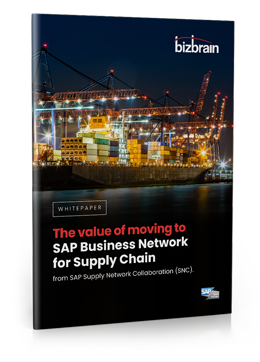 The value of moving to SAP Business Network for Supply Chain Part I
Two internationally recognized industry experts that tells you why you should make this move now, and the improvements you can expect-
Download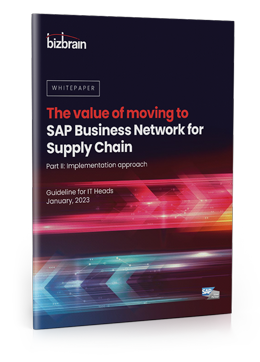 The value of moving to SAP Business Network for Supply Chain Part II
Based on a real customer case, this paper shows IT directors and their teams how to plan for a successful outcome for buyers, suppliers, and other partners of your supply chain-
Download