Accelerating Supply Chain Planning and Decision-Making with SAP IBP: My CPG Insight

In today's fast-paced business environment, the demands of planning and the need for quality decision-making can be overwhelming. Events like pandemics or other global crises add even more pressure. Fierce competition and the many choices available to customers in sectors like consumer packaged goods (CPG) also accentuate the importance of staying on top of tasks and having reliable processes to keep products on the shelf and maintain customer loyalty.
However, it's also important to find a balance between work and life and avoid excessive stress. Your business sustainability and growth depend on it.
Regardless of whether you're a planner struggling to go home before midnight, or an executive trying to make decisions with outdated information, the frustration is real. That's why you need a flexible system that can handle real-time scenarios and analysis, prevent overlap and duplication of effort, and ease communication across functional areas. It's not just a dream - it's a real possibility!
In this article, we'll explore together the root causes of these pain points and the problems that hold you back from meeting your goals. I'll also present a solution that can increase your productivity while breaking down silos and improving your end-to-end visibility for faster, better decision-making.
Does everyone struggle this way?
Have you ever found yourself up against a deadline, with a presentation to prepare and with incomplete data? As you rush to gather information and create graphics, there's no time for double-checking or real analysis. You know that the meeting will be fraught with tension and guesswork, with decisions being made that may not even focus on profit growth or goal achievement, but simply on staying afloat.
If this sounds familiar, you're not alone. I've been in the consumer goods industry for over 20 years, and I've seen firsthand the struggle to get accurate, timely data and the inability to adapt to changing scenarios in decision-making.
This isn't unique to CPG. You may well recognize these challenges in your own industry too. To understand how this article can also relate to your own business, let's start with a few basic concepts about consumer products and the CPG sector.
Consumer Packaged Goods (CPG)
Consumer products, also known as final goods, are items that are produced and sold for consumer consumption. They can be divided into three categories: services, durable goods, and non-durable goods. Services are intangibles that are consumed immediately, such as auto repairs or home plumbing. Durable goods are products that are designed to last for at least three years, such as electronics, appliances, and furniture. Non-durable goods, on the other hand, have a lifespan of less than three years and are often used for a single or limited number of uses. Examples include clothing, footwear, and consumer packaged goods (CPG).
CPG in particular covers items like cosmetics, paper products, personal care items, cleaning supplies, and packaged food and beverages. It also includes over-the-counter (OTC) products like pain relievers, first aid items, and supplements.
Major pain points
Too much time spent on who knows what!
Going back to those struggles I mentioned earlier, there are several obstacles to obtaining precise and timely information, and to agile decision-making that lets you adapt quickly in a dynamic market. Let me share a few of them with you:
Overall, time consumption is a major difficulty for many businesses. Time can be wasted by unnecessary discussions due to misaligned or outdated data, disputes over availability or visibility, the need to search through hundreds of files to update your information, the loss of key team members and their valuable knowledge, and the need to manually simulate scenarios for decision-making. Any of these problems can lead to long, unscheduled hours and excessive stress.
Specifically, these issues can hurt your business in the following ways:
Superfluous discussions: Effort is wasted on arguments that don't serve a purpose. This can happen when numbers differ between departments or sources, or when data is pulled from different systems without the integrated intelligence to support a common strategy.
Lack of availability: Sales can be lost when products are unavailable due to a lack of clarity on demand, poor planning, and capacity understanding, inefficient production processes, poor inventory management, or unreliable suppliers.
Lack of visibility: This can lead to disputes among stakeholders when products are supposed to be available but aren't, and no one realizes it or raises the issue. Yet in many cases, correctly identifying and addressing shortages can prevent lost sales.
Use of different platforms: Spreadsheets can proliferate and become unwieldy, leading to the need to manually search for the latest version and cross-reference it with emails for additional data. Not only is this time-consuming, but the information that you find may not always match what's in your system, requiring manual adjustment.
People rotation: When key team members leave, it can be challenging to maintain continuity and organizational maturity. Keeping up with business needs can require significantly extra time and effort from those who remain in the team.
Constant changes and updates: New orders or marketing plans can require the incorporation of new information or scenario analysis. Outdated information or the inflexibility to make quick "what if" analyses can limit your ability to react to sudden changes or volatility. Decision-making sessions may need to be extended or rescheduled to allow for data processing and new input.
Follow-on effects include friction and a lack of accountability. After all, who wants to be blamed for lost time or inaccurate information? Siloed management becomes the norm. And instead of investing time in analyzing competition, innovating for profit growth, or creating contingency plans for business sustainability, organizations end up with discrepancies between strategy and financial goals, and operational execution.
Even in well-coordinated organizations that are willing to wait for a single set of numbers, there is still the need to manage business outlooks and actions on a monthly, weekly, or even daily basis. A reliable, systematic approach is key to effective planning, including anticipating and preventing potential issues. Planners must keep an eye on everything and be as adaptable as chameleons to changing environments.
For example, variables and information that I used to consider in the planning process include:
· Understanding business configuration:
a. Portfolio segmentation to prioritize products based on contribution and demand behavior
b. If a planner manages more than one category or line of products, it is important to acknowledge differences between those business chains.
c. Sales history and seasonality
d. Sales channels and distribution, including trends and special considerations such as cold or extended chains
e. Industry-specific variables such as product or shelf lifecycles and regulations
· Unrestricted forecast:
a. Statistical forecast based on history and customer orders
b. Collaboration with customers to understand their needs and input on innovations, promotions, retail catalogs, and more
c. Capacity expansions that may impact the availability
· Product availability:
a. Stock on hand review to cover demand
b. Rough Cut Capacity Planning to determine if additional production is needed within a month, considering capacity utilization, run rates, available headcount, changeovers, raw and packing materials, and more
c. Lead times for suppliers, production, and distribution
d. Material Requirements Planning to ensure ongoing production with scheduling, prioritization, and material replenishment
· Process improvement:
a. Continuous evaluation and improvement of all processes involved in the planning process
You too may have found how challenging it can be to consider all variables within a month. In fact, it's common to have to work overtime just to try to cover as many as possible. However, without considering all the critical factors, it's too easy to end up with incomplete information, unnecessary discussions, and unsatisfactory decisions.
Is there a better solution?
If you're feeling overwhelmed as a planner or executive, you're not alone. Many companies struggle with the demands of gathering and organizing data, making informed decisions, and staying ahead of the competition.
However, there is hope. In my experience working with various organizations, those that are successful are the ones that prioritize disciplined processes with cross-functional collaboration, organizational maturity, and the effective use of tools. By doing so, they are able to better navigate the fast-paced business world and make timely, informed decisions that can be game-changers.
Process discipline is essential for achieving business goals. This includes mapping processes, documenting them, and benchmarking against best practices. Measuring performance is crucial for understanding the health of the business and identifying areas for improvement.
Organizational restructuring involves evaluating the maturity of the organization, determining which tasks add value and which are a burden, assessing the capabilities of team members, and positioning them for success. It's less about cutting headcount and more about maximizing the potential of the team and aligning it with the needs of the business.
Systems and tools to execute quickly and efficiently, once you have successfully documented and implemented best practices in your processes and developed a capable organization. Consumer preferences can change overnight, and new competition can spring up everywhere. That means you must be fast, react fast, and deliver fast, especially for your customers' "first moment of truth" when they decide whether they'll buy from you or from your competitor.
So, how do you do that in a timely way and profitably, with the resources you have and without stress or burnout?
Technology can help ease the burden of routine tasks and give you more time to analyze and grow your business.
As a first step, it's important to assess the tools and systems you currently have in place and determine if they are meeting your needs and enabling effective communication across departments. In the past, I implemented sales and operations planning (S&OP) and integrated business planning (IBP) processes with success, but they often required a large effort to maintain and update. This situation can be a challenge: people may resist using these processes if they require too many manual tasks.
When I discovered SAP IBP, I was impressed by its flexibility and simplicity compared to other demand or supply tools I had used in the past. In my case, Excel was always my go-to tool because of its familiarity and ease of use. With SAP IBP, planners can perform all their tasks using the same spreadsheets they already know, and intuitive and self-explanatory graphics. I was able to do several "what-if" analyses quickly and easily within the same tool, greatly enhancing planning processes – and making a major improvement in my work-life balance!
One of the biggest advantages of SAP IBP is that all data is integrated into a single platform. It eliminates the need to switch between different systems or download separate tables to merge. Alerts also help to ensure that no important information is overlooked. Overall, SAP IBP saves a significant amount of time and allows one to focus on analysis and added value rather than managing data. It feels like a true wonderland for planners.
As SAP describes the solution,
SAP Integrated Business Planning is a next-generation planning application that helps companies engage stakeholders across the organization in a truly integrated planning process that aligns their business to profitable solutions. SAP IBP delivers a new paradigm of user experience and efficiency, leveraging real-time dashboards, advanced predictive analytics, interactive simulation, embedded social collaboration, and Microsoft Excel-enabled planning tables.
And this is all true. SAP IBP can be accessed from anywhere and can be implemented in a modular way, allowing companies to enjoy the benefits from the start. Overall, SAP IBP saves a significant amount of time and allows you to focus on analysis and added value rather than managing data. I would even call it a "wonderland for planners."
But what about the tangible benefits?
At the beginning of this article, I mentioned several time-consuming challenges that businesses face when it comes to gathering, aligning, and transferring siloed data, as well as making decisions based on outdated or incomplete information. These challenges can make it difficult to do everything you need each month and can ultimately affect the success of your business.
SAP IBP can help alleviate these challenges. It's a powerful tool that allows you to work with your Excel platform from anywhere and provides a holistic, integrated view of your data. With SAP IBP, you can:
· Gather and align data more efficiently by automating processes and eliminating manual tasks. All activities are integrated and role-based, with no need to transfer data between platforms or create multiple workbooks.
· Make decisions as fast as you like with timely, integrated cross-functional data. The tool also offers real-time scenario analysis and shows you the impacts on your P&L.
· Set and track strategic goals more easily, with increased agility and adaptability to changing market conditions and customer needs. The tool provides you with a mid-long-term horizon view of cost, performance, profitability, and potential gaps, risks, and opportunities.
· Quickly calculate the feasibility of filling emergency customer orders, regardless of size. Make informed decisions about whether you can deliver on time and improve customer satisfaction by ensuring timely and accurate delivery of products and services.
· Set new alerts and change business designs as trends evolve, like the recent shift towards buffers to support demand variability and rapid response to customers, rather than a just-in-time (JIT) strategy.
· Update the solution flexibly without changing the entire configuration.
And perhaps best of all, I was amazed at how quickly I, as a businessperson, learned how the tool works and was able to start experimenting with it almost immediately.
If my story resonates with you, and if you, like me, are looking to improve your work-life balance while also seeking to be more resilient in the face of uncertainty, it may be worth your while to consider a solution like SAP IBP. This tool enables flexibility, alignment of all areas of planning, improved communication, and greater visibility for informed decision-making and quick action.
By implementing SAP IBP, you can bring supply chain reliability with scenario planning and comparison to the table. You can also save time and effort by not having to constantly gather and rearrange pieces of information every time a variable changes. You can get on-time support for your organization's targets, as well as the agility to capture opportunities and respond efficiently to drive business growth.
As a personal note which may be important for some readers, before starting with SAP IBP, I had already used SAP APO. However, SAP APO, which is the previous on-premises supply chain solution from SAP, does not offer anything near the user experience of SAP IBP. In my opinion, this is a major reason why adopting IBP will be a great upgrade for many enterprises, as it is so very simple to learn and use.
Want to know more?
Overall, implementing a solution like SAP IBP can bring significant benefits to your business by improving efficiency, accuracy, and agility, thus leading ultimately to increased profitability and success.
Let me share with you a link, where you can discover more about the IBP solution. You can also see how successful implementations have helped different consumer packaged goods companies to achieve more in ways that I truly believe have been game-changing.





Author: Carmen del Pino, IBP Practice Leader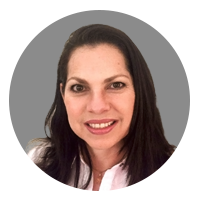 Similar Blogs

Improve Your Supply Planning Quality with the Optimizer of SAP IBP
Having an efficient and effective supply chain is essential for a company's success. One key aspect of this is supply planning, which...
Read more
Subscribe to Our Mailing List!