How to achieve supplier collaboration in an optimized way
When I started writing this article, I decided not to use the word "COVID." Everything we have read and experienced for the last eighteen months was all about COVID, and we don't need one more article talking about "new normal." But then whole life is divided between the timeline of Pre and Post 2020.
The challenges in the global supply chains are not new; the fault lines were always known. The pandemic merely exposed these vulnerabilities. The importance of the interdependent world of international manufacturers, workers, suppliers, transporters, distributors, warehouses, planners was quite a phenomenon for everyday consumers.
Digital transformation, which was more of talk of the IT and business world, started to get into action. The significant attention began to go after supplier collaboration or supply chain collaboration.
Supplier relationship was always a much-debated but less action-oriented topic. Procurement functions are moving from focusing on the price of products and services to "value generation." Every stakeholder in the supply chain realizes that value unlocking can happen with product innovation, integrating supply chains, reducing bottlenecks, and time to market. The results are measurable improvements in services levels, lower risks, and strengthen supply chains. This is a win-win situation for suppliers and buyers since the value unlocked is shared, and thereby everybody is incentivized in the process.
How to achieve supplier collaboration in an optimized way without creating monster IT system projects that go on and on for years is a question before the C-level executives. It depends on the maturity of your business. The first goal is information sharing. How do you share the data with suppliers right now – what is your as-Is process? EDI? Emails? Post facto? Is your organization ready to share near real-time information with suppliers? Are you prepared to make suppliers part of your team, share visibility to your forecasts, plans, and business circumstances?

Changing the approach to suppliers from "third-party" to "part of the team" is a first step to achieving supplier collaboration. This is not a one-way street, as it allows suppliers to share capacity, next-tier vendor info, compliance at every stage, as well as the diversity of the raw material sourced. This strengthens your supply chain further with visibility of the value chain and makes it sustainable. You are not at the "other" end of the table anymore. This way, they are more of a business partner, sharing incentives and risk and disruption impact. They reap the benefit of innovation as an equal partner.
Once you are ready with the organizational change management, approach, and the business process, comes the IT system to make it happen. If you are an SAP ERP customer, your natural choice is Ariba SCC – SAP Ariba Supply Chain Collaboration.

Integrated with your ERP and supply chain optimization systems, this collaboration platform equips you to work safely and efficiently with multiple tiers of contract manufacturers and suppliers across critical supply chain planning and execution processes. You end up creating a centralized IT platform for all your supplier collaboration.
You can share production forecasts, orders, quality, and inventory information with suppliers and obtain their real-time responses. Leverage collaboration dashboards and alerts to resolve problems and onboard suppliers quickly.
The system allows you to collaborate with suppliers and contract manufacturers in real-time across multiple processes, techniques, and geographies.
Of course, all this is not easy, especially the change in the organizational behavior towards suppliers, changing the systems. However, the results outweigh all the efforts to become an efficient enterprise.
For more information about how to bolster collaboration between buyers and suppliers, you can watch our webinar "Vendor Managed Inventory with SAP Ariba Supply Chain Collaboration"


Author: Krishna Mamidipaka, Bizbrain Co-founder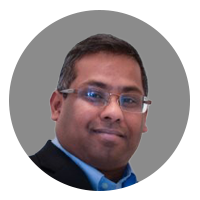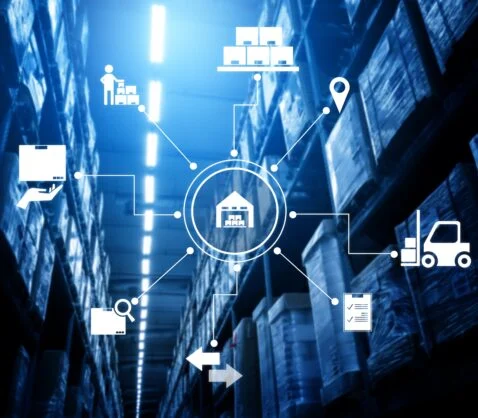 Webinar Recording
Vendor Managed Inventory with
SAP Ariba Supply
Chain Collaboration
Leverage Bizbrain Technologies and apsolut's extensive experience in SAP ARIBA Supply Chain Collaboration capability. Bolster collaboration between buyers and suppliers by sharing demand information and required inventory norms based on which the volume of replenishment can be decided by the supplier.
Similar Blogs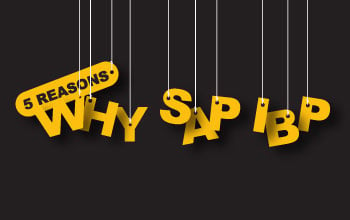 5 Reasons Why Your Business Needs SAP Integrated Business Planning (SAP IBP)
In today's fast-paced business world, it's more important than ever to have a solid plan in place. Without a clear strategy, it's easy to...
Read more
Subscribe to Our Mailing List!